University Ranking: How It Works, The Relevance, And Why It Might Not Matter
It seems like every year there's a new university ranking out, and it can be hard to keep up. University rankings have become a popular way for students and parents to assess the quality of higher education institutions. With so many universities to choose from, it's easy to see why anyone might turn to rankings as a way to determine the best fit for their academic pursuits. But how do these rankings work? And more importantly, how relevant are they in determining the value of a university education? In this post, we'll explore the methodology behind university rankings. We'll also discuss their relevance in today's world, and consider why they might not matter as much as we think.
What Are University Rankings and How Do They Work?
University rankings serve as an important metric in deciding the academic worth of a university. They are also an important way to measure the success of university programs around the world. As a result, every year, university rankings are released comparing different universities.
This comparison is based on a variety of factors — including but not limited to research and academic performance, student satisfaction, graduation rates, international outlook, quality of education, university employability and job market reputation. Each ranking system has its own unique methodology for weighing these factors depending on their priorities, which can lead to different results across various lists. For example, some rankings give more weight to research output while others focus more on teaching quality or student outcomes.
The data is collected through surveys, institutional reporting, and publicly available information. Once all the gathered data is analyzed, universities are assigned a score/rank based on their performance in each category. The most renowned university rankings come from organizations like Times Higher Education and Quacquarelli Symonds (QS) World University Rankings. To make these rankings more accurate, these research organizations also take international students into consideration. They make use of metrics such as reputation surveys and third-party analysis to determine top-ranking universities.
As a prospective student, these university rankings definitely exert a lot of influence on your final decision on where to study abroad or the particular university to attend. Highly ranked universities generally provide better educational experiences that would be of benefit to prospective students. So, in a nutshell, university rankings are a great way to evaluate the best university options for studying abroad. They help provide students the necessary information they need while going through the application process or exploring different options available ensuring that you get the best university education possible!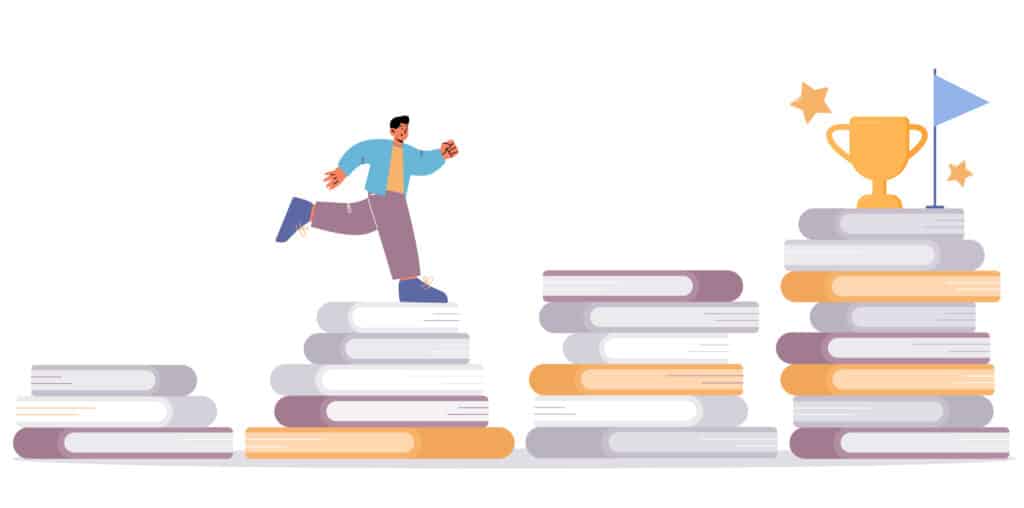 The Relevance of University Rankings – Why Do They Matter to Students, Parents, and Employers?
University rankings are becoming increasingly important for prospective students, parents, and employers alike. They might have quite different reasons, but they all depend on university rankings to make informed decisions. While university rankings don't provide an exhaustive look at university's quality and offerings, they are an excellent measure of university performance and of some of the different factors that make them great places to study.
International students take into account the reputation of universities across countries when making study destination choices. So, for students, top ranking universities may offer prestige, increased access to financing options such as scholarships or grants, and better paid jobs upon graduation. Parents use university rankings to gauge their student's chances at achieving competitive jobs post-graduation. It also helps inform them on which university is a good financial decision. Potential employers on the other hand also benefit from university rankings. They can gauge the quality of a potential candidate's university and make an informed decision about their credentials.
University rankings have brought a lot of value to the international education landscape and this cannot be overstated. It provides an objective metric to rate universities beyond traditional metrics like student-teacher ratio or course offerings. Top ranking universities usually associated with higher status and immunity to economic downturns. Hence, university rankings matter to those who rely on them for making the right decisions during their educational journey.
Why University Rankings Might Not Matter – What Other Factors Should Be Considered When Choosing A University?
As we've been able to establish so far, university rankings are popular for helping potential university students narrow down their search and choose the university best suited for them. However, university rankings alone shouldn't be the only factor to consider when it comes to deciding which university to attend. Don't let university rankings alone override other equally important factors. If you're looking to study abroad or gain an international education, university rankings might very well be irrelevant. Various elements need to be considered when choosing which university will provide the best experience.
Even if a university has a top ranking, it can mean very little if the school does not have the program or fit that you're looking for. As a matter of fact, university rankings are becoming increasingly scrutinized and can often be an exaggerated representation of a university's status. So, whether you're hoping to study abroad or in your home country, researching and considering other factors such as student life, alumni reviews, and even career services offered at each university can help find what is truly best for you.
Conclusion
It is important to understand university rankings and their relevance when deciding which school to attend. An awareness of the complexities involved in choosing the best college or university becomes vital in order to make a complete decision prior to attending. The rankings offer an interesting snapshot of what makes a school successful. However, they should not be the sole deciding factor. There are many other things to consider such as the school's academic offerings, personal fit, costs, campus culture and extracurricular activities, the surrounding city and environment, and even student debt. These are all important parts of the decision-making process too. Remember that even if the school falls lower in the rankings than desired, it does not mean it is a poor fit for you. Look for programs that match up with your interests and goals!
No university ranking is perfect, there can be flaws in the methodology used. And most importantly, different schools will provide a different experience for each individual student. Ultimately, it's important to find a school that best fits you, your unique values, goals and priorities, as well as prepare you for success after your education. Overall, take into account a variety of tangible and intangible factors when considering which university suits you best. Ultimately, this will be much more valuable to help you succeed than depending merely on the university's ranking. With this in mind, do some research into the top universities that you're interested in. Find out what they have to offer. Once you have narrowed down your list of potential schools based on rankings, consider all possible aspects. This is to ensure that the final decision is one that's beneficial for both your present and future educational goals.
We wish you the best of luck!