9 Reasons Why You Should Study in the United Kingdom
Are you thinking about studying in the UK (United Kingdom)?
Well, if you're not sure, allow me to help you make up your mind.
Every year, over 600,000 international students travel to the United Kingdom to study. World-class education is one of the biggest reasons why international students choose to study in the United Kingdom. But it's not the only reason.
International students also travel there for the country's rich multicultural society and the opportunities that it represents. There are various other reasons why the UK is one of the most popular destinations for students.
Here's an in-depth look at 9 reasons why you should definitely consider the UK when you're looking to study abroad.
#1 Top-Quality Education
If you're looking to study in a country that provides a high standard of academic learning, then the United Kingdom should definitely be one of your top choices.
Universities in the UK consistently rank among the top in the world. You can expect to find highly qualified lecturers and cutting-edge research opportunities in the UK.
Degrees from UK universities are also recognized in virtually every country, so your degree will be accepted anywhere you eventually decide to work.
#2 Multicultural Society
The United Kingdom is one of the most culturally diverse countries in the world. You'll find people of every ethnicity and religion in the country. You don't have to worry about feeling different or out of place.
As a rich melting pot of different cultures, the UK is very tolerant of people of any race or religion. You will find the country to be welcoming, and you won't have any trouble finding a group of people who you feel comfortable with.
Going abroad to study isn't just about book learning – you also learn about various cultures and traditions. While studying in the UK, you will be exposed to people from all over the world, each with their unique perspectives and worldviews. Interacting with them would help broaden your horizons and help you acquire valuable social skills for your future career.
#3 Cost-Effective Study Programs
Getting an educational degree from the UK is also a bit more affordable than in many other developed countries. If you're looking for first-class education but you want to save some money, the UK can be a great option. Compared to the US, the tuition fees in the UK can be more manageable for international students.
A big part of this has to do with the length of the programs. If you want to save precious time, the UK can be a great option because most undergraduate programs are 3 years long. Undergraduate programs in other countries are typically 4 years long, so you can save an entire year by studying in a UK university. A side benefit is that you'll also save a year's worth of tuition and living costs… That's a big plus!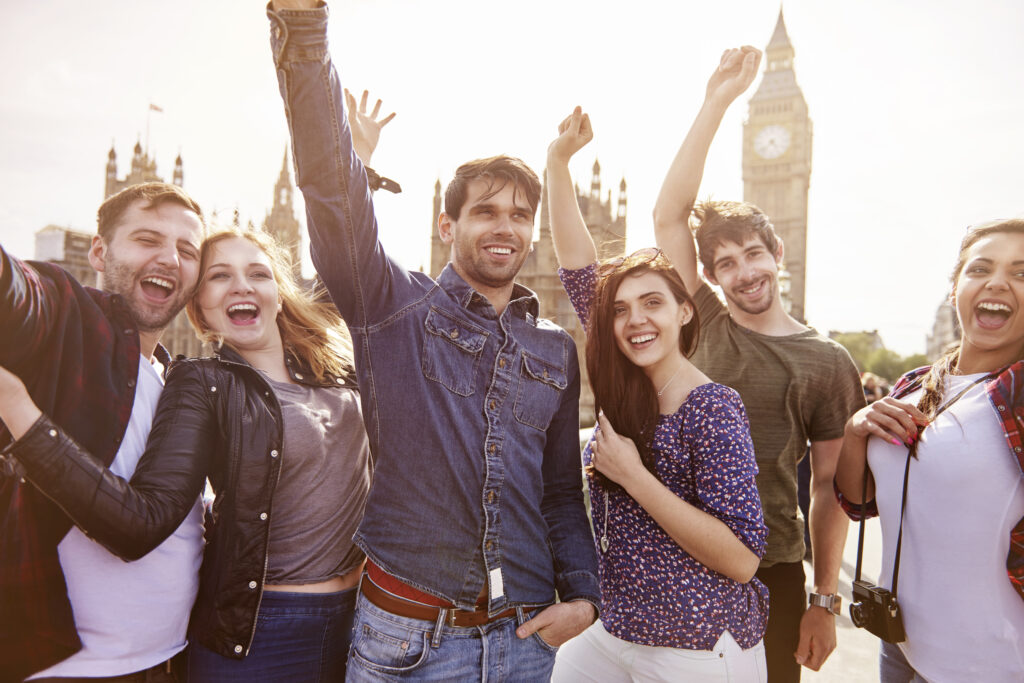 #4 Lots of Study Options
British universities provide a broad range of options when it comes to study programs. Whether you're interested in Arts, Engineering, Medicine, or any other field, you'll be able to find a relevant degree in the United Kingdom.
There are literally thousands of unique programs available in British universities. Studying in the UK means that you're guaranteed to find one that suits your requirements.
#5 Improve Your English Language Skills
Regardless of what career you plan to pursue, English language skills are essential. And there's no better place to learn how to speak English like a native than the UK. After a few years in the UK, your accent and language skills will largely improve. These skills will help give you an edge when you apply them in your future career.
While many international students applying to study in the UK universities may already be able to communicate in English, they might lack the fluency of native speakers. Spending some time in the UK and interacting with native speakers will largely boost your English skills.
#6 Improve Your Job Prospects
A degree from the UK is considered highly desirable by employers. Getting your degree from the United Kingdom can significantly increase your chances of getting a great job after graduating.
Employers recognize that graduates who studied in the UK are likely to have had a better education than those who studied elsewhere. If you've graduated from a UK university, it tells your potential employer that you have great English language skills and that you have had top-quality education.
So if you're looking for a job in a noteworthy multinational corporation, studying in the UK is a great way to start your career.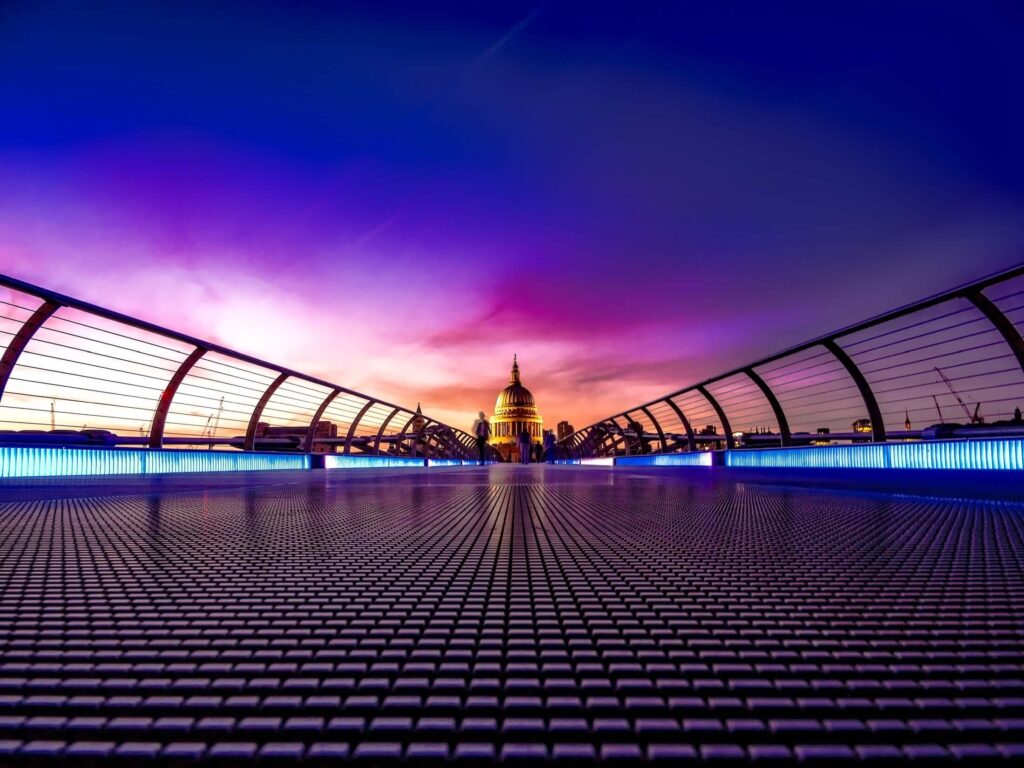 #7 Easier Access to Europe
The UK can also act as a gateway to Europe. If you have an appetite for exploring France, Spain, Germany, or any other European country, it's only a short flight away from Heathrow Airport. Just make sure to double-check visa requirements for each country before planning your trip.
If you get admitted to a UK university, you can apply for and receive a student visa to the UK. This student visa makes it much easier to get visas to other European countries and other parts of the world. A student visa to the United Kingdom shows other countries that the UK government has considered you trustworthy and so getting other travel visas becomes a breeze.
If you want to travel and see the world, enrolling in a study program in the UK can be a great way to get your foot in the door. In fact, you don't even have to leave the UK if you want to travel and see new sights. With a student visa, you can travel anywhere in the UK, including Scotland, Ireland, and Wales. These countries are all part of the UK, and they all have lots of unique sights and interesting experiences for tourists and students alike.
#8 Rich Culture and History
The United Kingdom is one of the oldest countries in the world, and its culture is rich and vibrant. You can visit museums, art galleries, and historical landmarks to immerse yourself in the culture and history of one the most historically influential countries.
Historically significant places in the UK that you should definitely visit include Buckingham Palace, Stonehenge, the Tower of London, and Edinburgh Castle. All of these landmarks are very unique, and they each have deep stories behind them. A hidden bonus is when you go back home to visit your folks, you'll have some cool stories to tell them about… Trust me on this!
#9 Availability of Part-Time Jobs
Studying in a foreign country can be quite expensive, more so in the UK. But if you can earn some money on the side while studying, that can significantly help. Fortunately, international students are legally allowed to work 20 hours per week during the semester in the UK. It can be a great idea to get a part-time job to help ends meet. You can even work full-time during the semester breaks without any restrictions.
An added bonus to a part-time job is that you get the chance to interact with a lot of new people and learn valuable social skills. Getting a job that's relevant to your field of study can also be a very valuable experience for your future career. You can add your job to your résumé which can make it more attractive to employers.
To Sum Up…
All of these reasons should be more than enough to convince you that the UK is a great option for a study program. The quality of education in the UK is top-notch, and the culture is diverse and rich. Anyone who chooses to enroll in a UK university is guaranteed to learn a lot and have a fun time while they do so.